Scoot your mouse and join us for the photowalk!
Registration details will be posted on Monday (18th March 2013)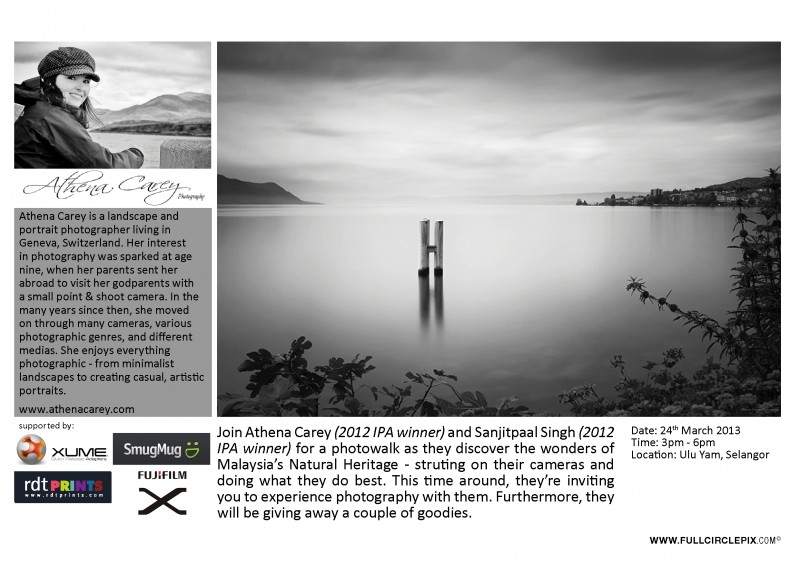 Join Athena Carey (2012 IPA winner) and Sanjitpaal Singh (2012 IPA winner) for a photowalk as they discover the wonders of Malaysia's Natural Heritage – strutting on their cameras and doing what they do best. This time around, they're inviting you to experience photography with them. Furthermore, they will be giving away a couple of goodies.
Your inspiration here: www.athenacarey.com
Supported by:
XUME Quick Release Adapters – http://www.xumeadapters.com/
SmugMug – http://www.smugmug.com/
RDT Prints – http://www.rdtprints.com/
Fujifilm Malaysia – http://www.fujifilm.com.my/