The setting was perfect for TV host, radio presenter, actor, singer, martial arts enthusiast, explorer, daredevil, NIKE flow-rider, emcee, diver – this makes Azura Zainal, Malaysia's (extremely busy) celebrity hard to catch. But we've managed to catch up with her, wake her up at 6am on a December morning to stomp the streets of Kuala Lumpur strutting her personality on a fun photoshoot.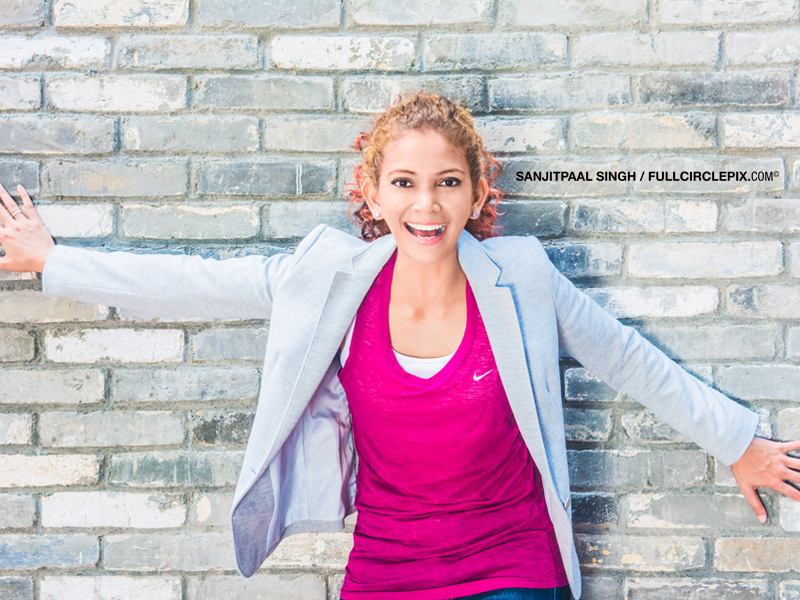 Though we all secretly harboured feelings of annoyance towards Sanjit (That's me) for getting us up early…  it all faded away when the golden rays of light illuminated the streets of Kuala Lumpur. To bathe in the light of the golden hour was indeed worth the efforts of rising early on a Saturday morning. We hardly stayed put in one area… we stormed the streets of Kuala Lumpur in search of unique locations (Well, we also had to keep moving to dodge the city security).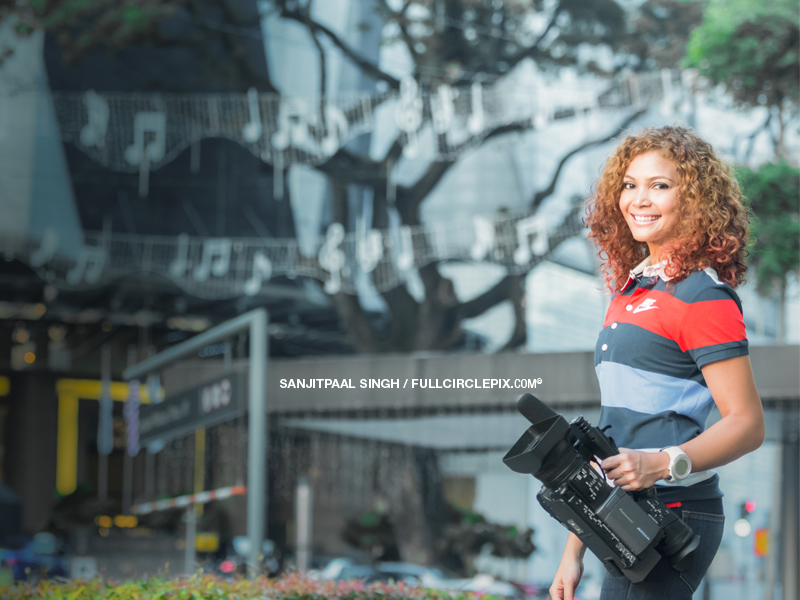 Furthermore, we woke up her husband, Cris to assist us with the shoot. Cameras in the bag – we're off!
How did this all come about? I'll spare the historical details – lets just say we're ol' family friends reacquainted. I've always looked up at Azura – her persona and live wire personality makes her one (heckofa') firecracker of a lovely lass – the kind that is always fun to work with.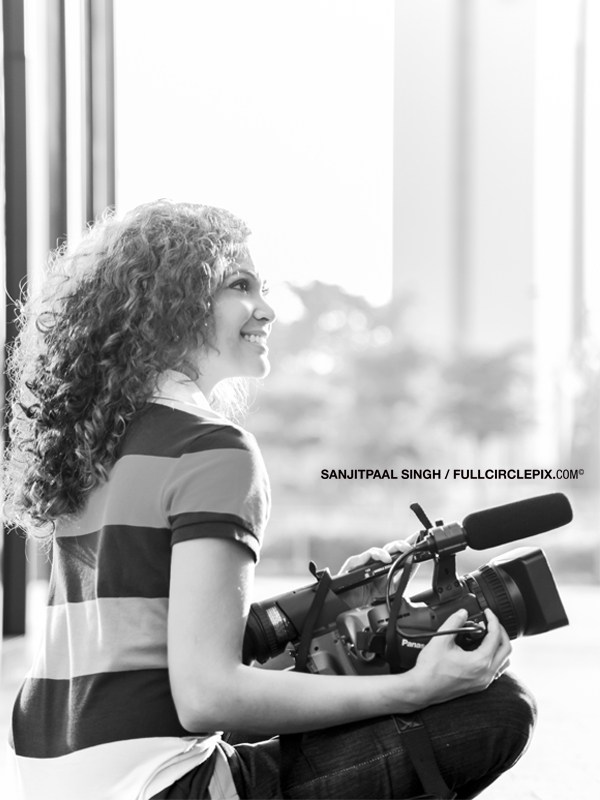 We also managed to get down and personal (it's not everyday we get to pick the brains of a celeb) and asked Azura some personal questions and some on her philosophy.
1. Is freedom more important than money
"To me it's equally important because when you have money, your life is better and it gives you the freedom to do the things that you love. But it doesn't mean you have to have a lot of money, just enough for you to have the freedom you want."
2. You as a personal brand – how did 'your successes' come about
"This is really tough for me to answer because i always ask myself whether i am successful already?? What makes a person successful? Are you successful when you have a lot of money? or when you have hundreds of thousands of followers on your social media?? How do you define success? I just recently had this conversation with my sister and she always tells me that I am too critical and i judge myself too much and too hard! And she is right! So for the longest time i always thought i have not reached any successes. But after publishing a book, a guidebook to help aspiring presenters who want to follow in my foot-steps, it hit me! That's one of the successes i have.:)  This book is definitely a huge way to give back to the society and am really blessed to be able to share my knowledge! So coming back to the question, my successes certainly came from the continuous support i had and still have from the fans, the people who believe and support the things that i do because without them i would never be where I am today! It's team-work right there!"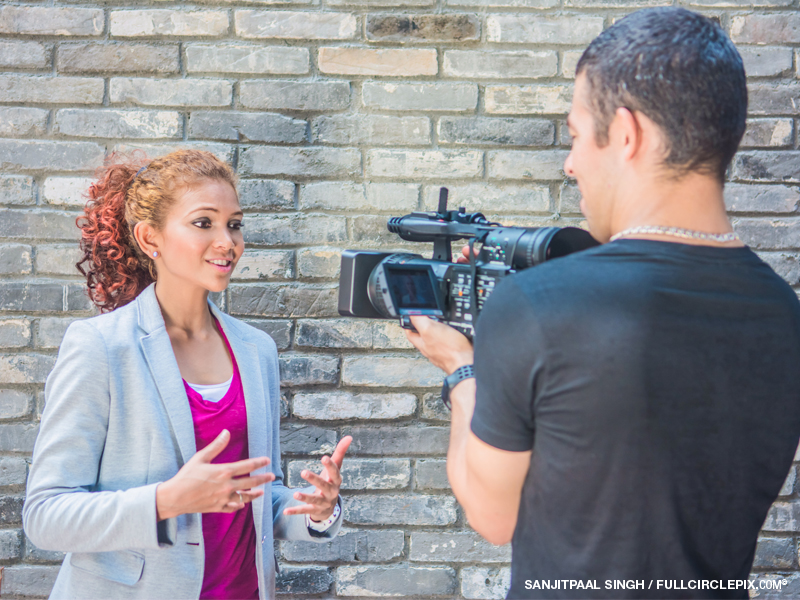 3. Setbacks of being a celebrity 
"Here's the thing, i have never considered myself as a celebrity. Im just a person just like you, doing something that i love but the difference is, people get to see and hear what i do…so to be honest, i have never experienced any kind of setbacks…call me lame but it's the truth!"
4. your point of view towards todays generation to live a healthy (for a happy) life
"I see a lot of people now are very concern about their health and it's great that some of them are actually taking action. Whether people do it for health, beauty or to show off, it doesn't matter, as long as you are doing something about it. I believe that it's important for you to live a healthy life now, because for me , I workout to actually prepare myself for the future when i get older. I want to still be able to jump the way i do now and when I'm older. :)"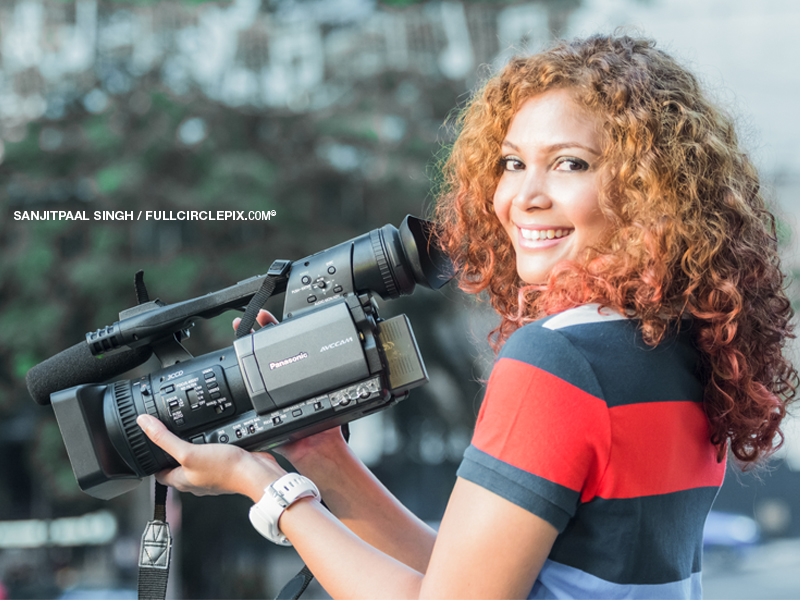 5. As the face and voice to everyone that you represent living in the age where 'community is king' – how do you handle public attention.
"Hehehe I still get very shy whenever people stop me to take photos and say hello. I never have problems with handling public attention, because whenever people stop or say hello, they always seem like they've known me like forever so automatically it makes me think that maybe i do know them….too…from somewhere….so yeah…i hope i make sense. So public attention is not an issue for me, i handle them like they are my friends. :)"
6. Framing your goals (what have you achieved and what have you recently set out to achieve)
"Everybody has goals, every year i set out some goals but i never achieve it! Like since 3 years ago i keep telling myself that i must produce at least 1 show a year, and that never happen. But i do have the proposal and i did go to see some people to kinda get the ball rolling, but it never pulled through because I'm always taken away for my travel show. But whats funny is that the goals that are not on my list actually happened. Like being a radio announcer and having a book with my name on it! How bizarre is that..to me that really showed me GOD knows best! So yea, the highlight for me this year is actually holding and having my guidebook out for everyone to learn a little bit from me about tv and radio presenting. It's my way of giving back to the fans.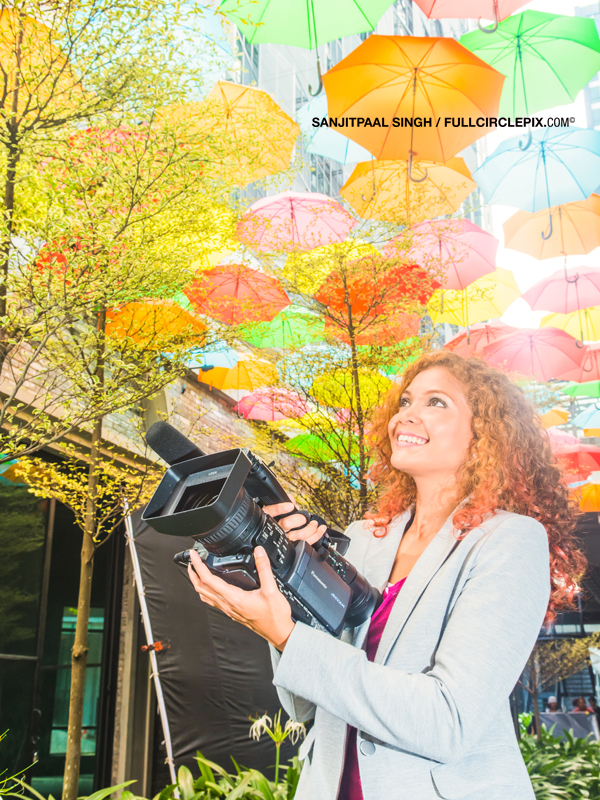 For this year, my goal is to start being a trainer in my field, am lucky because my sister Zarina is a Professional Trainer and she will guide me in this new career path. I planning to have workshops on TV Presenting and Radio Announcing for people who want to learn more about what i do. Its great because with the book out, it will be easier for people to relate. So crossing my fingers that happens soon."
7. (Azura's personal message)
"Thank you so much for all your continuos support. I really really appreciate it. As cliche as i may sound, but this is the honest truth, Without you i wouldn't be where i am today and i want you to know that you make me better at what i do! So THANK YOU SO MUCH! I love you! And don't forget to always believe in all that you do, dream big and don't forget to get my book! hahahahaha MUCH LOVE!"
Though it may seem like awhile since we've been photographing human beings – the truth is, we've been more at it than anything else that we shoot. All in all, it was a great day, a good fun shoot, shared many laughs – everyone went home tired and filled the air with 'zzz's' – Cris & I have become camara!
It was a pleasure to photograph Azura, and we look forward to more fun shoots such as this. Thanks Chris, for helping us with the reflectors too!
Cheers Azura, Cris & Ravin – you gals (& guy) Rock!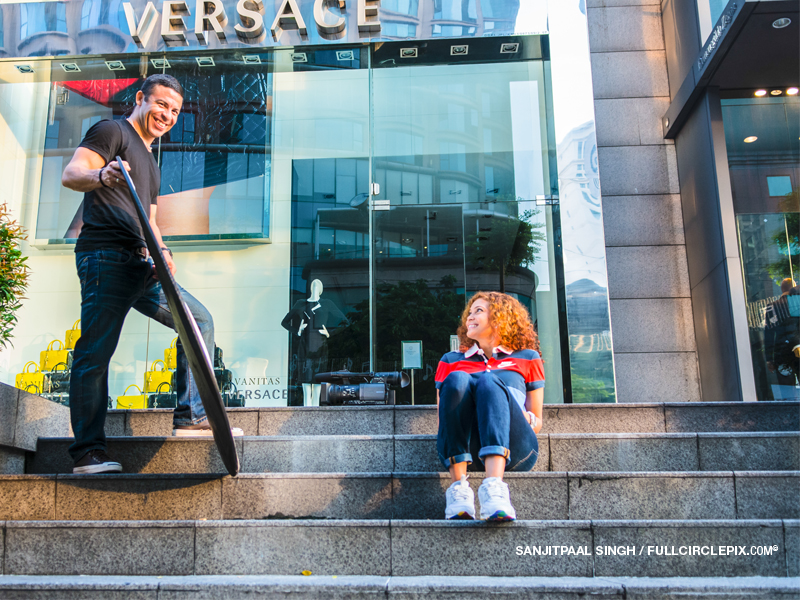 Do check out her new book: Azura Zainal's Guide to Radio and TV Hosting here 
Credits:
Azura Zainal
fb: https://www.facebook.com/azura.zainal.967?fref=ts&ref=br_tf
fb: https://www.facebook.com/azurazainalofficial
instagram: http://instagram.com/zurrs
Cristiano Genuino
web: http://www.capoeiracamaramalaysia.com
fb: https://www.facebook.com/cristiano.genuino?fref=ts
fb: https://www.facebook.com/pages/Capoeira-Camara-Malaysia/285367176836?ref=br_rs
Camera Woman: Ravinder Kaur 
Photos & Post: Sanjitpaal Singh
Camera: Nikon D7100, 17-55, 70-200, SU-8, SB910 (2pcs), lighting stands, reflector
Oh yea… here's the BTS Video… 
… and more images from the shoot here