This first impression of the E-P5 preview is based on viewing the camera for the first time and holding it in hand for the touch, feel, and sniff test – all in a personal standpoint. Of course, this was upon invite for a sneak-peak by Olympus Malaysia.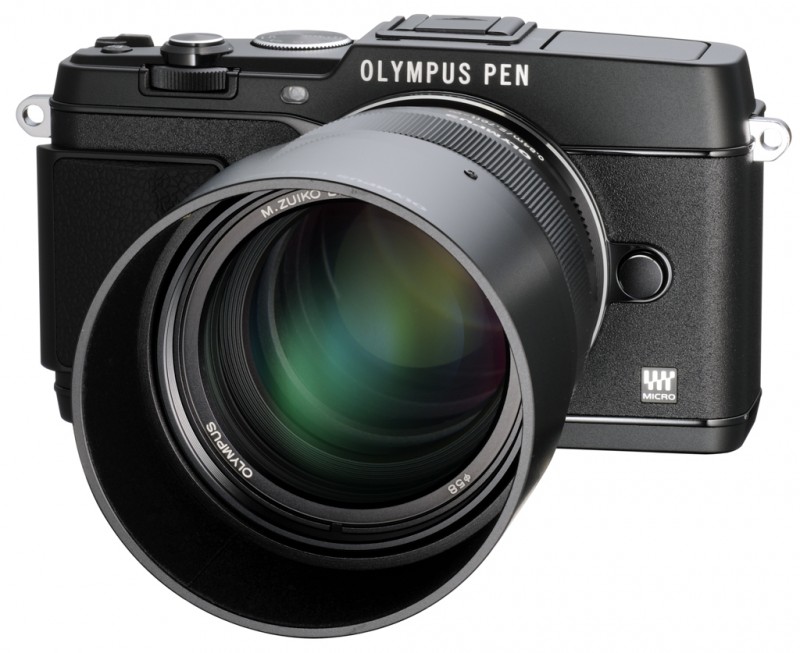 First impressions
There is a wow factor in design and built – sexy, stylish, compact and chick, interchangeable lens, rugged with a classy feel – the list goes on from just laying eyes on the E-P5. The second would be me trying to steal the unit for outdoor testing but that will come soon. My opinion, The E-P5 boast the most impressive blend of design and feel, combination of colours, positioning of buttons infused with tinges of retro design – this is a keeper! I'm more of a DSLR shooter and it's great to see a couple DSLR features synergized into the E-P5 in which is truly a makers' mark camera.
Summary
Exterior features and accessories
Superior design and built quality
2×2 Dial Controls (DSLR Like)
Narrow physique & higher definition LCD Tilt-Screen
VF-4 – Electronic Viewfinder (NEW)
Tech & notable improvements
16MP Sensor & 5-Axis IS
ISO 100 (Low ISO)
Show-stopping 1/8000sec shutter speed
Focus Peaking
Built in Wi-Fi
Built-in Intervalometer
Exterior features 
Superior design and built quality
From view, what's caught my eye is the silver E-P5 with a black band on the front of the body. This 'universal' colour combination will certainly be a favorite as it allows any pen users to mount their lenses of any colour and the camera will look classy. An added prestige to the E-P5 design is that there are no visible screws anywhere on the camera body except for the bottom. OLYMPUS PEN phrased in the center top (above lens mount) as a 'catchy' statement of premium branding from its earlier days. On the button and functions, there is a greater improvement with the dual dial function close to the shutter release button giving the E-P5 a DSLR feel. The E-P5 is also built with a switch type on off button as found on the E-Systems & OM-D. The E-P5 felt superbly well balanced with solid built and weight. Furthermore, the 'thumb rest' as we'd nicknamed it gives the E-P5 ultimate balance – accreting for the heavier and longer lenses. The matt finish is truly a superior finishing to the (no plastic feeling) premium E-P5 – not only it certifies the grip; it boosts confidence of a non-slip DSLR feel. Pop-up flash is just going to give any creative light photographer more star points for easy access to light subjects at any time by simply sync external flash units via RC mode if you're a 'flashy' or 'Gun and Run' photographer.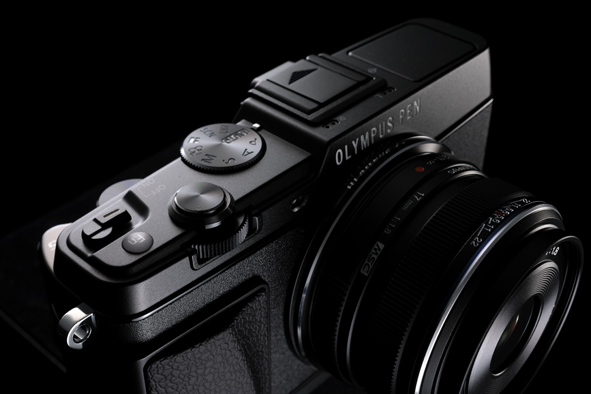 2×2 Dial Controls (DSLR Like)
I always need settings to be changed in every inch of camera movement and these are vital to me while working either hand-held or on tripod – and these need to be literally at my fingertips. At times, knowing the value of exposure changed simply by listening to the clicks on the dials instead of flipping the camera to view the settings changed on its screen. It is its reliability and ease of access on DSLR systems champions the 'assignment photographer'. These dials are similar to the OM-D System one on the front and on back for quick shift of settings. On default, the dials are set to control the aperture and shutter speed (Manual mode) and these can be further customized to control ISO and White Balance. Literally, convenience on at your fingertips… DSLR style!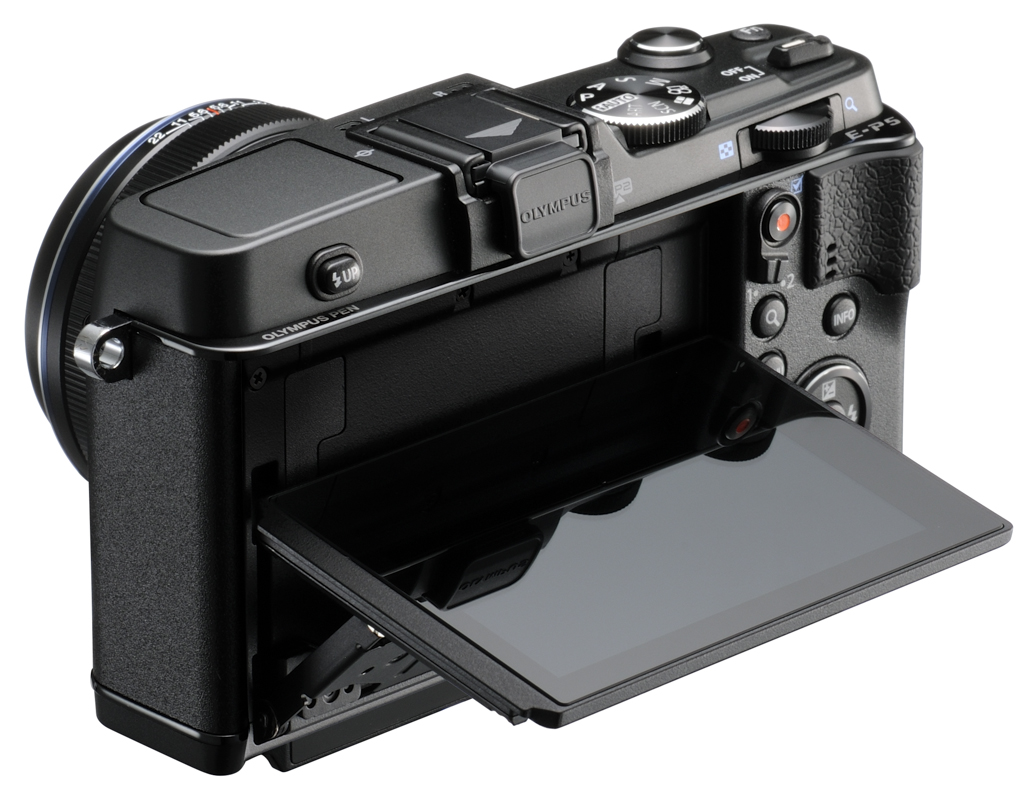 Narrow physique & higher definition LCD Tilt-Screen
The LCD display on the back of the camera is a tilt screen – it is neatly tucked in place parading as an ordinary LCD screen. It is similar to the OM-D mechanism but its super slim yet robust while tilting. Apart from its 'magnet like' snap to place securely, the screen seems to be less reflective and the images can be previewed from various angles clearly. I was taken aback when the camera was placed on the table, spun around various angles and previews were very much visible. Of course, this new and improved (from previous micro 4/3 models) screen is packed with 1037k dot resolution. Not only its produces more details, it has also somewhat been calibrated to be used with the new Electronic Viewfinder, VF-4. No more confusion on the white balance or pulling hair on which display to depend on white shooting.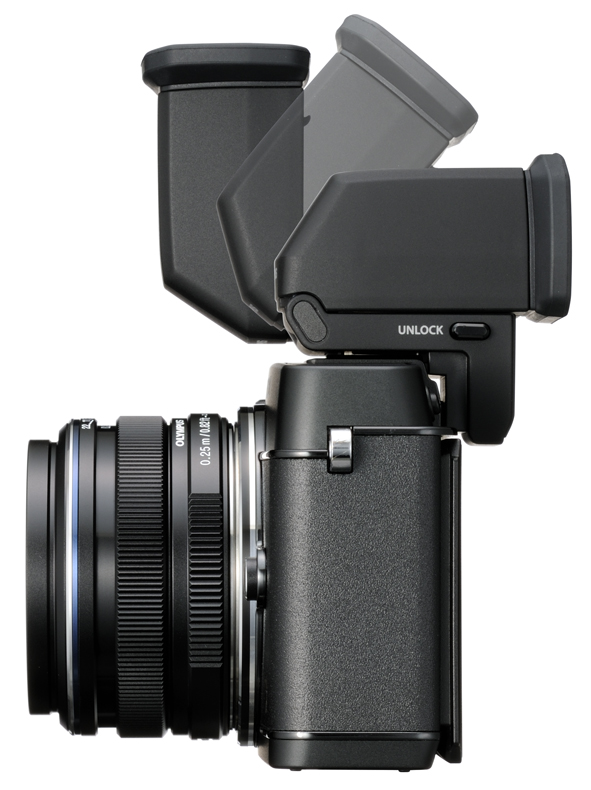 VF-4 – Electronic Viewfinder (NEW)
Not that I do not enjoy photographing from screen alone, but I'm more of a DSLR guy utilizing the PEN as my travel companion and non-client shoots – I've not been convinced by having an electronic viewfinder too close to my eye. I was under the impression that I would be watching a large HD screen in an arms length in fear the worst for my eyes. But I gave it a shot and its reliability was outstanding. The VF-4 seems to be calibrated to the E-P5 screen and it cups around the eye with much comfort. Through it, the preview was sharp from corner to corner with no strain to the eye. Some tech details – 2.36 Million Dot resolution, 1.48x magnifications and 100% field of coverage. This is surely a leap from the previous VF-2.
P/s: No comments on the 'sniff test'
Tech & notable improvements
16MP Sensor & 5-Axis IS
Though the E-P5 utilizes the same superior sensor as the OM-D and E-PL5 which included much improvement to the high ISO, dynamic range, and finer details, in my view, the reliability is worth the trust. Of course – we might as well put up some sample images if/when we do get our hands on a couple of units. A revolutionary pivot to the OM-D success is the built in 5-Axis IS which made photography and video works a breeze without worrying of the output, such as tested in the OM-D videos where we filmed entirely hand-held on the streets and without camera straps to assist stability. The good news is, the 5-Axis IS in the E-P5 has been rejigged for panning perfection where the built in IS will automatically compensate for the panning action – now I'm eager to test this out. All in all, you'll have assured image quality and stabilization that might have been used to land a space shuttle.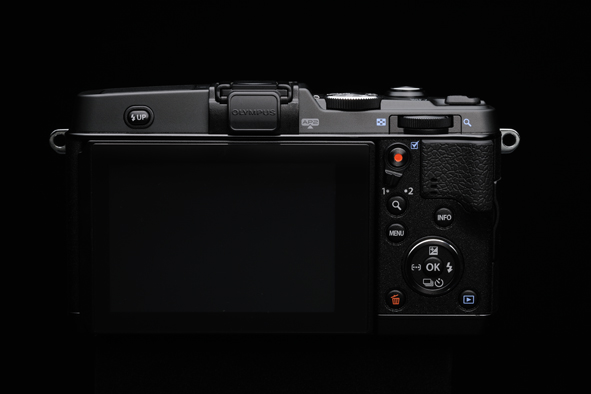 ISO 100 (Low ISO)
This is one of my first laws of my camera setting mental checklist before any shoot and perhaps another adaptation from pro level DSLR. I'm a fan of low ISO for smooth gradients and best colour output especially for long exposures, interiors, products, beauty shots, etc. The seamless beauty from shoot to output (in print) is always awe inspiring. Back in the day I used to photograph waterscapes with ISO of 64 trans. Compared to the OM-D and E-P3 both with the minimum ISO 200, the ISO 100 in the E-P5 will give you a two stop advantage, which is great while shooting in extremely bright areas with prime lenses for amazing depth of field.
Show-stopping 1/8000sec shutter speed
Here comes the show stopper! At 1/8000sec – you're able to freeze motion of a buzzing bee in its tracks (provided you have a quick enough trigger finger, depending on the action & light conditions). I'd say this is a big leap from the 1/4000sec from the previous micro 4/3 systems. There could be a new shutter mechanism in the E-P5 in order to allow this.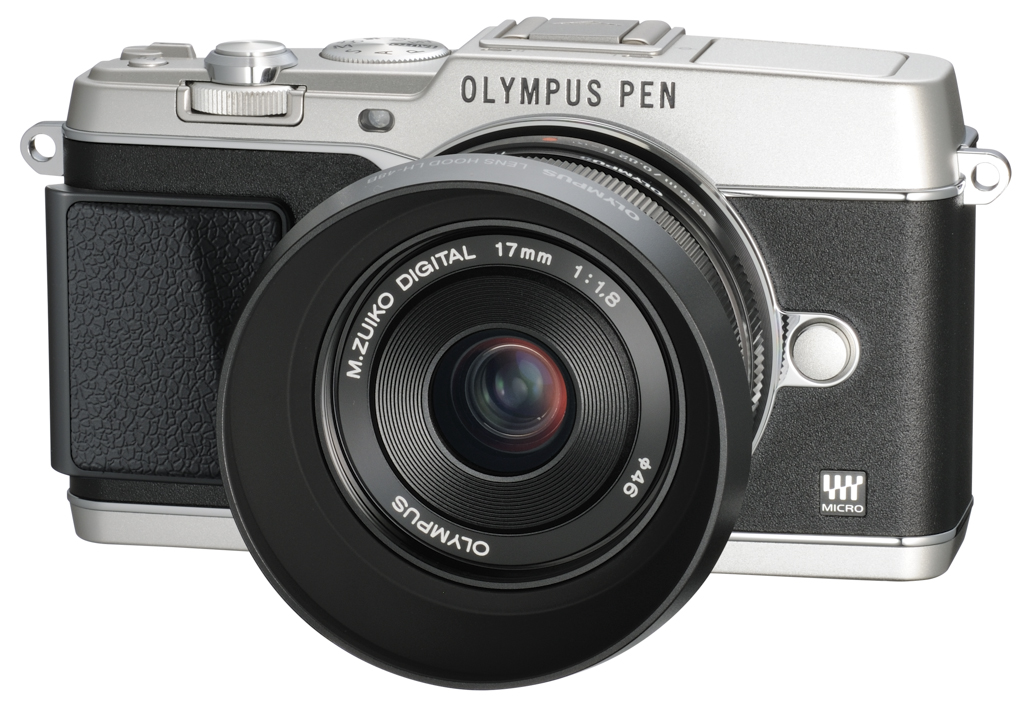 Focus Peaking
This is simply amazing – you can check the focus areas in real time! By popular demand, this feature is included in the E-P5 and will certainly be a fast growing 'rule of thumb' when photographing in Manual mode. Photographers whom utilize 'Focus-Stacking' techniques for landscape and macro will surely enjoy this feature as a shooting guide for absolute focus accuracy.
Built in Wi-Fi
Boy oh boy! Technology is certainly making our lives easier. The concept is to shoot and upload to share. Regardless if you're an Android or Apple user, smart phone or tablet, you will have connectivity to the camera from your 'smart' device. This means that you can trigger your camera from a certain distance, copy over selected images from the camera, and upload onto your social media all by syncing your 'smart' device to your camera. No internet connectivity needed.
Built-in Intervalometer
No more rigging an egg timer or expensive Intervalometer triggers (timer remote control) – it's built in! Some DSLR's have it and it's now available in the E-P5. The built-in Intervalometer allows you to separate intervals before and between shots after a set delay in camera. A tool sought after by time-lapse shooters.
End note
In my view, it is one awesome looking camera with improved functionalities. It is great to see that the PEN systems are including more of DSLR functionalities such as the dials, ISO100, 1/8000Sec shutter speed, and the built-in 5-Axis IS as added bonus all packaged in a premium design. All in all – for all those eagerly waiting for the Premium Olympus Pen Series make of all time to fall off from somewhere in the Stratosphere – It's here.
For more information and official releases: www.olympuspen.com
Pre-book: http://home.olympusimage.com.my/promo.html
What's Robin Wong up to? www.robinwong.blogspot.com